We're on a mission to revolutionise SEO with artificial intelligence
Make SEO-enhanced content at lightspeed. We gives you Artificial Intelligence superpowers to create more high-quality SEO content in less time and ensure it will perform.
Works in + 50 languages like 🇩🇰 🇺🇸 🇩🇪 🇫🇷 🇸🇪

Keyword Research

Uncover the keywords that will create topical depth and better rankings

Content Suggestions

Let our AI suggest creative and SEO-friendly headlines, outlines and topics

Let the Robot Write for You

Speed up your copywriting with A.I. generated text and paragraphs

AI SEO Score

See how you need to improve content for better rankings in Google

Competitor Benchmarks

Score content against competitors and uncover hidden content gaps

SEO marketers love our platform

Don't just take our word for it. We are proud to share our customer's actual experience of our platform and how they are blown away.

Your mind will be blown when our robot writes!

Focus your time and effort on the tasks that matters and let the machine do the rest.

Remove time consuming ideation
AI generated ideas for headlines, introductions and outlines based on simple keyword input.

Copywriting on autopilot
Let the AI write the basic paragraphs in your content, so you can spend time on creativity.
Find the keywords your audience care about


Advanced understanding of audiences combined with keyword insights uncover keywords that are relevant to your audience.

Audience + Goal → Get Keywords
Uncover different keywords that are not just long-tail versions of the initial target keywords.

Better Keyword Insights
Understand the keyword suggestions monthly search volume, difficulty, and seasonality.
Improve your efficiency

Understand how good the content you (and the A.I) create from a SEO perspective and what to do to improve.
Semantic keywords + search intent

Uncover what to write and include, based on NLP and A.I. analysis of the topic to improve rankings.

Keyword length target
Real-time SEO benchmarking no matter what market or language you want to rank in.

No one believes it's as good as a human until they try it

With a decade-long history within the search industry, we know that creating impactful SEO copywriting and keyword research can be a pain.
‍
We want to unleash and leverage the full potential of artificial intelligence's extreme powers today. The result is that you will be able to do these tedious SEO tasks faster. Much faster!
‍
What we hear from most of our users is that they are blown away when they experience our A.I. platform themself.

They did not believe the technology was in a state where it could perform at the high quality it outputs.
‍
They experience to be 10x faster at SEO tasks.

More and more SEO marketers are using A.I. to generate more and better content. So why be left behind when you can leverage the power of world-leading artificial intelligence to gain better rankings?‍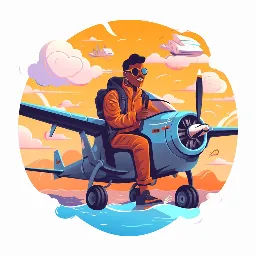 Co-Pilot with your Content Creator
A social media content creator will spend the majority of their time working on metadata, hashtags, audience interest research, brainstorming topics, creating content to post, translating the content if applicable, and reviewing reports of previous campaigns to analyze their success.

Email Marketing and Web CMS Content

Feel free to edit your content the way like you want. You don't need to know any technical and complex computer language. You will helped by our intuitive tools.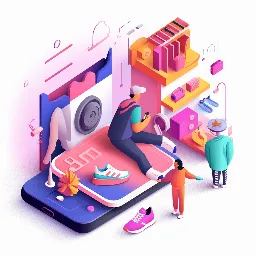 eCommerce with GPT
International Market in 1-click Translation
Create Product Description based on product name
Create SEO Tag based on Product Description
Create Product Review